Open Source - e-Government components
e-Government is based on freely available software components.
The MOAs (Modules for Online Applications) are software components that make easier the implementation of procedures needed to carry out specific functions mandated by the e-Government Strategy, by including the necessary procedures. Moreover, they provide interfaces for Web applications.
Modules supporting the following functionality currently exist:
identification (MOA ID)
signature verification (MOA SP)
server-side signature creation (MOA SS)
delivery (MOA ZS)
For the purpose of identification, the MOA ID is used. The module enables secure login using the citizen card. The MOA SP carries out the verification of the signature and document. The server signature MOA SS creates the official signature for a public authority, such as a municipal authority, and the delivery module MOA ZS ensures, that documents are delivered electronically.
By now, a number of e-Government applications make use of MOA components and its modules have become indispensable for the system. The modules and all their versions including the source code are available on the platform.
Joinup is a collaboration platform that provides information on various European open-source e-Government projects, including the modules for online applications, inter alia. It also helps the community find projects and/or software, implement new projects and ensure their interoperability.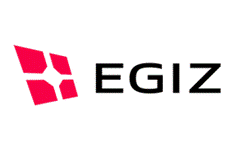 The E-Gov:Labs portal forms the central point of contact for everyone who wants to participate in the activities and the development concerning the open e-Government components. For this purpose, E-Gov:Labs offers to interested parties, among others, all currently available open-source software components (MOA-ID/SS/SP/AS/ZS, PDF-AS etc.).
Additional Information