Meat and meat products, milk and dairy products and other animal products
There are limits on the quantities of animal products in tourist travel as well.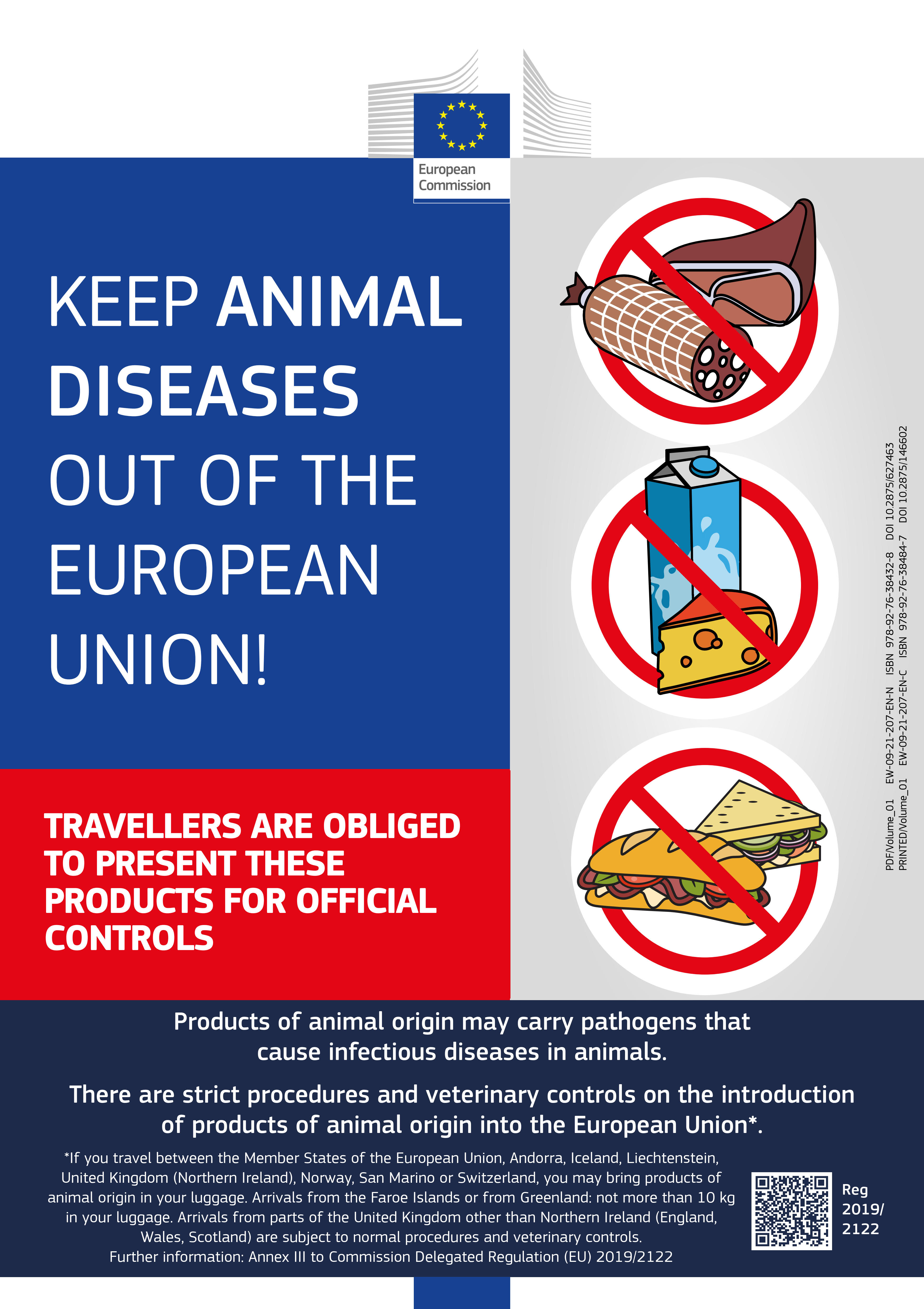 Meat and meat products, milk and dairy products and other animal products are subject to official controls on importation (including transit) to prevent the introduction of animal diseases.
The document Veterinary regulations for personal consignments of products of animal origin (PDF, 597 KB) (only in german language) lists the quantities up to which official controls are not required for tourist travel and for imports for personal consumption. For the import of larger quantities you need appropriate certifications, and importation is possible only at certain customs offices where the official controls can be performed.
If an animal disease has broken out in your holiday country, import bans can be imposed – even at short notice – in order to prevent introduction.
Caution
African swine fever cases were recorded not far from the Austrian borders. This animal disease threatens both animals and the economy. Austrian customs therefore carries out even more intensive controls.
Do not bring any meat or meat products, especially pork and wild boar meat, from private production and slaughtering to Austria!
Do not throw away leftover food!
Buy your groceries from certified Austrian retailers or from controlled farm sellers!
Help reduce the risk of an outbreak of African swine fever in Austria!
Moreover, please pay attention to any  CITES regulations.