Central Management
The Central Management of the Federal Ministry of Finance is headquartered at Johannesgasse 5 in Vienna's First Municipal District.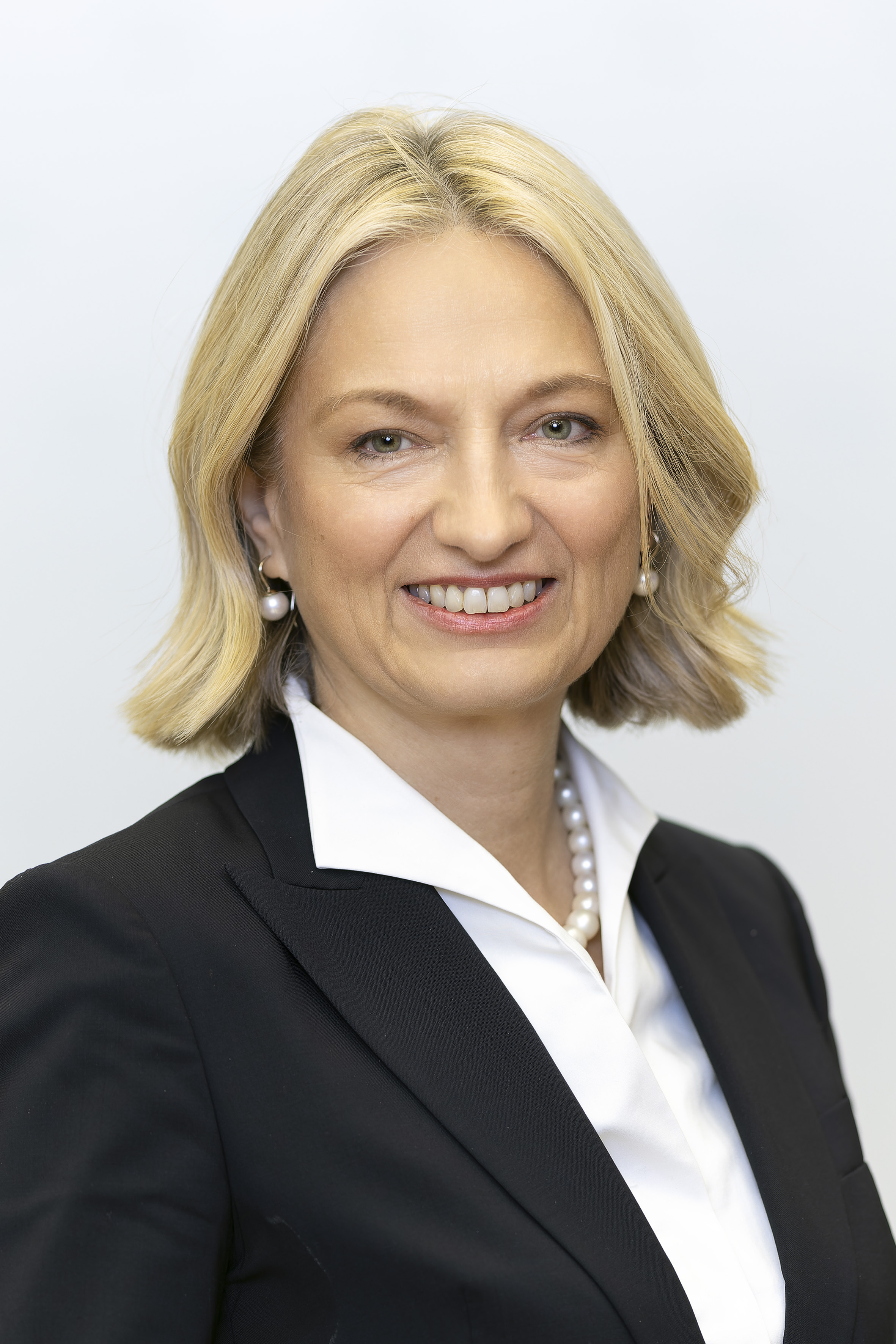 DG Administration - Governance and Services
The Governance and Services is primarily responsible for all tasks related to the management of the department and the central office.
Director General Elizabeth Gruber
The core tasks of the Governance and Services include securing internal operations, controlling resources and all associated processes, the infrastructure and all of the company's public relations activities.
Strategic Objectives
Efficient and effective use of resources in the department
Optimal presentation of the department to the outside world
infrastructure management
Controlling and governance of investments
Range of activities
Public relations and communication
Protocol and event management
Central management personnel management
Building and facility management
Procurement and procurement matters
Coordination activities with Parliament, the Council of Ministers, the Court of Auditors, other departments and local authorities, among others
Participation management
Dispositions of immovable federal property
IT coordination for the department
Multi-project management
Agendas of the federal budget act of the finance department and preparation of the federal draft budget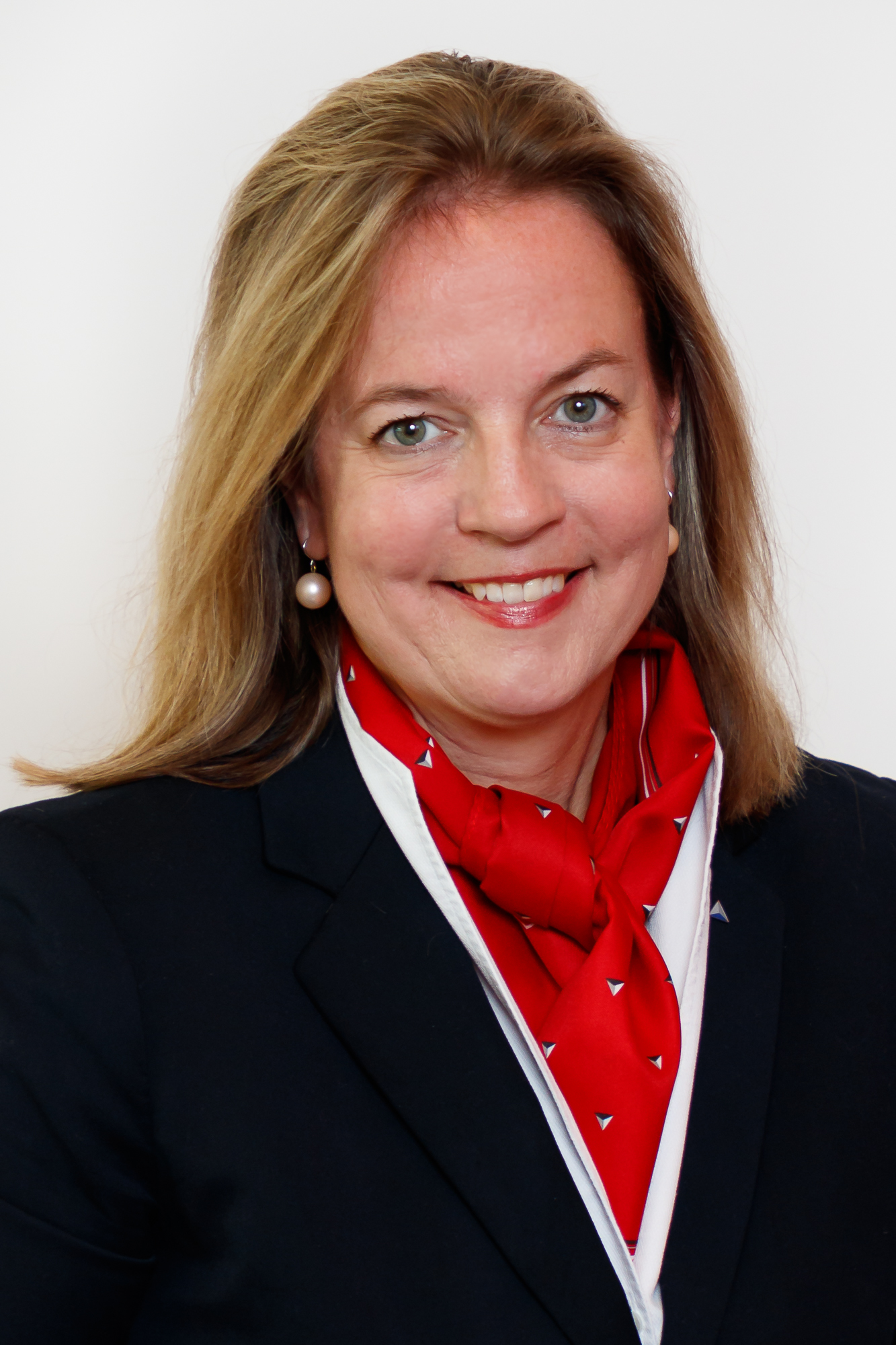 DG I - Tax Administration
Directorate General I is a strategy consultant and service provider, helps to shape the transformation process of the organizational culture and fulfils the task of securing revenue in a modern, customer-oriented and efficient manner.
Director General Angelika Schätz
Directorate General I sees itself as a motor of reform and is actively shaping the ongoing development of the Ministry of Finance and the entire federal administration. This is reflected in the broad range of tasks, which consists of specialist agendas, coordination tasks and support services.
Service orientation and customer satisfaction – based on innovation, creativity and efficiency – play a decisive role in a modern and networked society based on services, which also includes the public sector. Best-trained and highly qualified employees are the essential prerequisite for this. In addition to personnel management, Directorate General I of the Ministry of Finance bears the central coordination responsibility for the creation of optimal working conditions and for the resource use in the Ministry. This includes the continuous development and modernisation of the organisational structure and the forms of work, as well as efficient, timely area management. Administration is not an end in itself; it must adapt to the needs of society – not vice versa.
In Directorate General I, performance and resource responsibility converge. The areas of Administrative management and organisation of the Tax and Customs administration, as well as of Anti-fraud Measures, which are responsible for performing the taxation, consider the safeguarding of the tax revenue and the execution of tax law as core tasks. They are responsible for the strategic planning of goals and resources, ongoing management and continuous development of the tax and customs administration (tax and customs offices, large-scale company auditing, tax investigation, financial police). The financial administration pursues a target-group-adapted tax compliance strategy for private persons and entrepreneurs, which includes effective and efficient anti-fraud measures as well as measures that make it easier for honest companies and taxpayers to meet their fiscal obligations easily and unbureaucratically.
Strategic objectives
Efficient and effective use of resources in the department
"Long-term": strategic human resource management
Consistent optimization of administrative processes in tax administration
Securing the tax revenue
tax compliance strategy tailored to the target group
Design tax administration customer and service-oriented
Range of activities
Human resources management, health promotion
Risk management
Administrative management and organization of tax and customs administration
Legislative Matters of the Gambling Monopoly
Anti-fraud measures
Organization of IT procedures for tax and customs administration
Customs Law, Customs Policy and International Customs Affairs
Tariff management; Trade policy instruments; Organisation of international projects and programs
Tax ombudsman service and citizen service
Player protection
DG II - Budget and Public Finances
The Directorate General for Budget and Public Finances assumes overall responsibility for the Austrian federal budget and its goal is to achieve sustained consolidation of public finances. 
Kristina Fuchs (entrusted with the management)
The core competence of the Federal Ministry of Finance is its overall responsibility for the Austrian federal budget. At an administrative level this responsibility is assumed by the Directorate General for Budget and Public Finances. Its task is to ensure that public funds for the fulfilment of public functions and the provision of public services are used in an efficient, economic and effective manner by applying the principles of budget management, namely transparency, efficiency as well as true and fair view. The Directorate General for Budget and Public Finances draws up and executes the federal budget and is responsible for the financial relations of the federal state with its political subdivisions, social security institutions and the EU.
Strategic objectives
long-term and sustained consolidation of public finances
safeguarding "value for money" by structural reforms in areas of budgetary relevance
Range of activities
Preparation and execution of the federal budget
Shaping domestic financial relations and co-ordinating the budgetary policies of the Federal State, the provinces and the municipalities
Representation of Austrian interests with regard to the EU budgetary policy and responsibility for financial flows between the EU budget and the Austrian federal budget
Support in developing and introducing structural reforms and New Public Management tools in the area of federal administration
DG III - Economic Policy and Financial Markets
"The Directorate General for Economic Policy and Financial Markets Duties deals with economic and financial policy at the domestic and international level. In times of crisis in particular, it plays a key role in handling upcoming challenges."
Director General Harald Waiglein
The DG Economic Policy and Financial Markets deals with economic and financial policy at the Austrian, European and global level and plays a leading role in the preparation of supervisory and financial market legislation. Economic policy instruments are developed based on Austrian interests, and take into account domestic and international debate.
Strategic objectives
Acting as a centre of competence for economic and financial market policy to develop analytical strategies and optimally implement them based on overall economic considerations
Optimally introducing Austrian economic and financial market policy interests into the international debate and playing an active role in policy development
Creating an optimal framework for Austrian financial and capital markets as well as domestic companies.
Range of activities
Preparing economic policy foundations and analyses (macroeconomic policy, structural policy)
Coordinating Ministry of Finance positions on issues of European integration, EU expansion and trade policy
Managing Austria's shareholdings in International Financial Institutions (IFI)
Establishing initiatives in the Austrian financial market
Financial Market Committee, a joint platform of the Austrian Financial Market Authority (FMA), Oesterreichische Nationalbank (Austrian central bank – OeNB) and Austrian Ministry of Finance
Introducing Austria's interests into the international debate, in particular in the areas of banking, capital market and insurance law, and the transfer of EU law into national law
Ensuring conformity of national law with EU law in the areas of banking and capital market law
Accepting state responsibility, and state responsibility policy of the Austrian federal government
Defining criteria and standards for the acceptance of state responsibility
Administering the hallmarking system
Strategic orientation of export promotion and export financing
Accepting export liability in close cooperation with the

Oesterreichische Kontrollbank

(OeKB)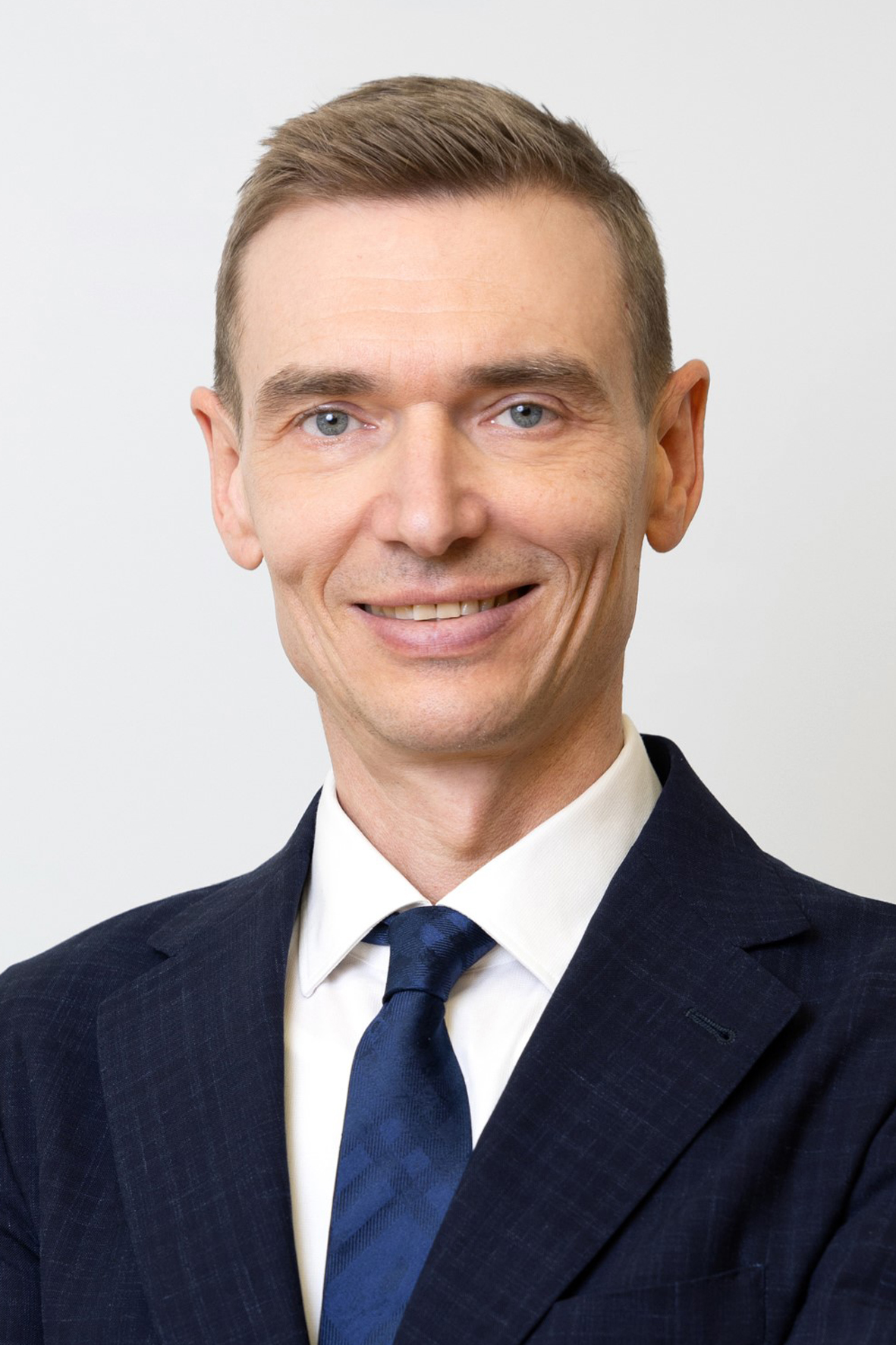 DG IV - Tax Policy and Tax Law
Directorate General IV deals with all areas of tax policy and tax law. It prepares strategic legislative measures at the national and international level and creates a basis for uniform implementation nationwide. 
Director General Gunter Mayr
Tax law at the highest functional level is especially important during times of increasing internationalisation and competition, and during the economic and financial crisis.
Directorate General IV has a broad range of responsibilities that include, for example:
Tax policy
Tax revenue estimation
Income tax and corporation tax
Payroll tax
Value-added tax
EU tax harmonisation
International tax law
Property tax and real estate transfer tax
Capital transaction tax
Stamp duties and legal transaction fees
Insurance tax (incl. motor vehicle-related insurance tax) and motor vehicle tax
Consumption taxes, tobacco monopoly
The NoVA (

Normverbrachsabgabe

) motor vehicle tax
Energy taxes and energy tax refunds
Strategic objectives
Concepts for a stable, sustainable, fair and equitable tax system
Ensure the tax system is efficient and implemented uniformly using directives and decrees
Secure Austria's position as a location for business and maintain its competitive international tax position
Exchange technical information internationally on tax policy developments in other countries
Improve ethical tax behaviour to ensure appropriate tax revenues
Range of activities
Preparing a list of possible tax reform measures
Preparing detailed tax policy concepts
Analysing measures with respect to budgetary and economic effects
Preparing laws and regulations in all areas of substantive tax law
Preparing information specifically for citizens
Exchanging information on experience with substantive tax law in other taxation systems
Concluding double taxation agreements
Representing Austria in international bodies
DG V - Digitalisation and e-government
Directorate General V coordinates and promotes the nationwide digital transformation of Austria. The focus is on the benefits that digitalisation offers for society, business and administration.
Director General Maria Ulmer
Directorate General V works with its highly qualified experts on the essential principles and initiatives in the field of digitalisation and e-government. This includes the development and coordination of a digitalisation strategy, an artificial intelligence strategy for a sustainable use of new technologies and a data strategy for a modern understanding of data. Innovative digital platforms such as "oesterreich.gv.at" or the mobile app "Digitales Amt" or the Business service portal (USP) simplify official channels and make government services more accessible around the clock. This means that Austria is already among the best in Europe. The digital skills offensive is working on the systematic development of basic skills for citizens and the qualification of IT experts. DG V also implements and coordinates cross-departmental IT projects and IT consolidation in the federal government. It represents Austria's interests in the EU and in international committees relevant to ICT and e-government.
Strategic Objectives
Develop and coordinate digitisation strategies for Austria and the EU (e.g. through digital action plans)
Expand e- and m-government solutions for businesses and citizens (Austria, EU).
Improving digital skills for citizens, business and administration
Secure legal basis for digitized administration (legislation)
Range of activities
 Federal Chief Digital Officer (CDO).
Federal Chief Information Officer (CIO).
Coordination of the digitalisation strategy, the artificial intelligence strategy, the data strategy and the e-government strategy
Representation in international ICT and e-government relevant bodies and within the EU, coordination of the Digital Single Market Task Force
Portals and platforms: Citizen service portals, digitalisation of official channels, citizen account, Business Service portal, my mailbox and electronic delivery
Coordination of the digital skills offensive
Legal matters of e-government and legal issues of electronic signatures as well as the area of digitalisation and ICT and the USP law
Implementation of the electronic signature (ID Austria)
National coordination SDG (Single Digital Gateway)
Implementation of the once only principle
Federal legal information system, ELAK in the federal government, domain administration gv.at, open data (data.gv.at), federal reporting platform (key performance indicator KPIs, monitoring and reporting), ICT security portal
Coordination of the ICT committees for the federal and federal/state/cities/municipalities
Participation in ICT consolidation in the federal government, strategic or cross-departmental IT projects, consolidation of IT shared services in the federal government
Matters of the SourcePIN Register Authority
National and international benchmarking
State Prize for Digitalisation
Digitalisation report of the CDO Task Force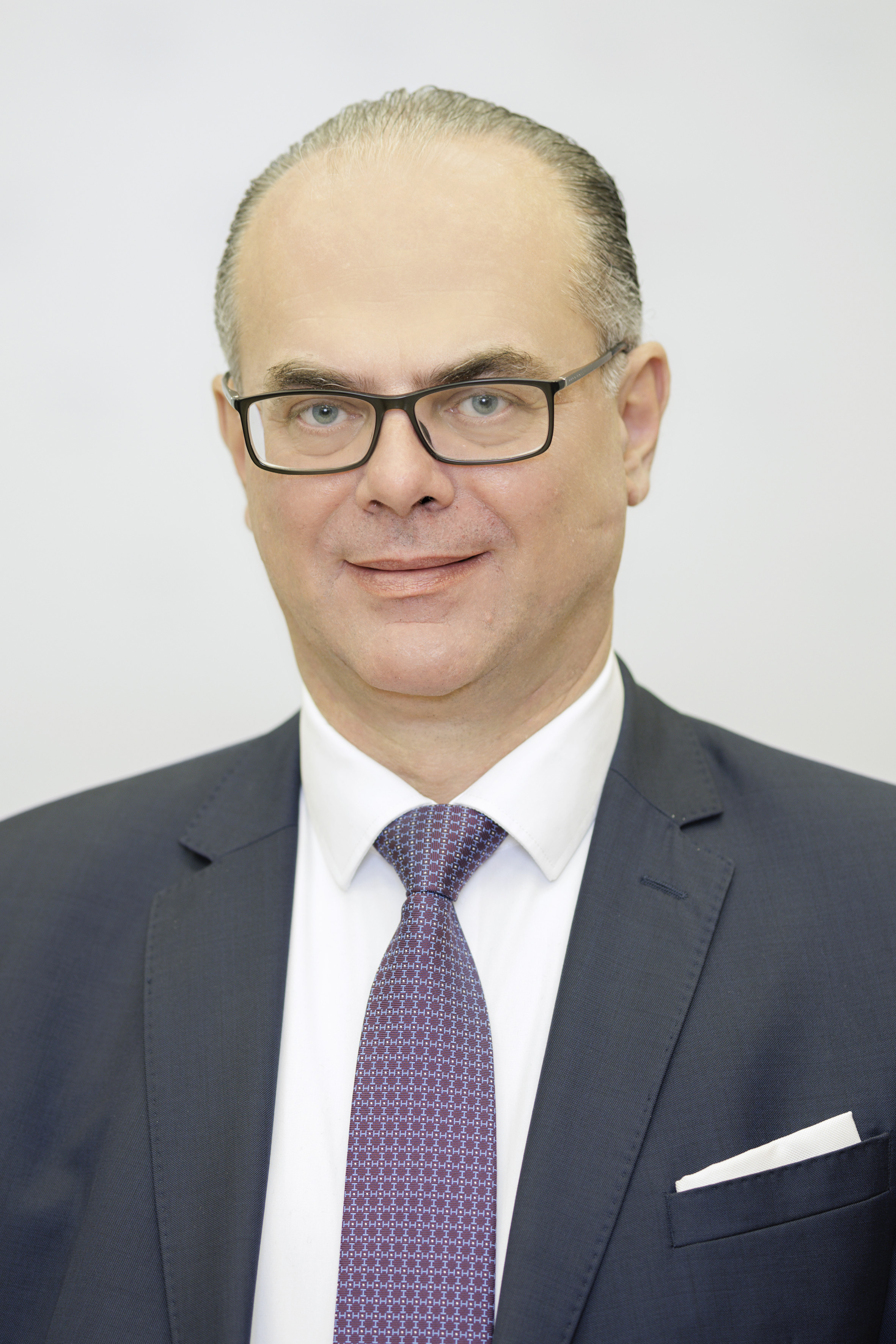 Directorate General VI - Telecommunications, Post and Mining
In addition to the official activities of the telecommunications office and the mining authorities, Directorate General VI includes a wide range of diverse topics and offers and sees itself as a service point and contact for the industry.
Director General Andreas Reichhardt
The mining authorities are responsible for enforcing the Mineral Resources Act (MinRoG). In addition, in the area of mining, the fundamental issues of Austrian mineral raw material policy as well as the technical fundamental issues are responsible. Another focus is on the industrial policy for heavy and basic industry (oil, gas, cement, plastics, raw material transport and transport safety, hydrogen and extraction, conversion, storage and transport of methane) that affects mining and coal and steel.
In the field of post-telecommunications, the official tasks of the telecommunications office, the expansion of the broadband and 5G network and the associated questions of competition law, legal implementation and international negotiation are carried out.
In addition, Directorate General VI oversees the regional innovation systems, which aim to implement digitization and innovation projects with a regional focus and to set up funding initiatives. Security research primarily supports Austrian companies in the development of new technologies, while technology transfer seeks to increase the share of top domestic technology in exports.
In this way, Directorate General VI wants to make an active contribution to strengthening Austria as a business location.
Strategic Objective
Supporting the raw and basic materials industry to increase competitiveness
Broadband and 5G expansion for nationwide availability of fixed and mobile gigabit applications by 2030.
Support for and promotion of digitization and innovation projects as part of broadband and 5G expansion
Range of Activities
Research funding
Technology transfer support
Official activities of the mining authorities (MinRoG)
Official activities of the telecommunications authority (radio licences, frequency coordination, market surveillance of radio systems and radio operator tests)
Frequency allocation (e.g. 5G)
Representation in international bodies
Postal agendas, supreme postal authority
Broadband and 5G expansion
Digitalisation projects