Security Research KIRAS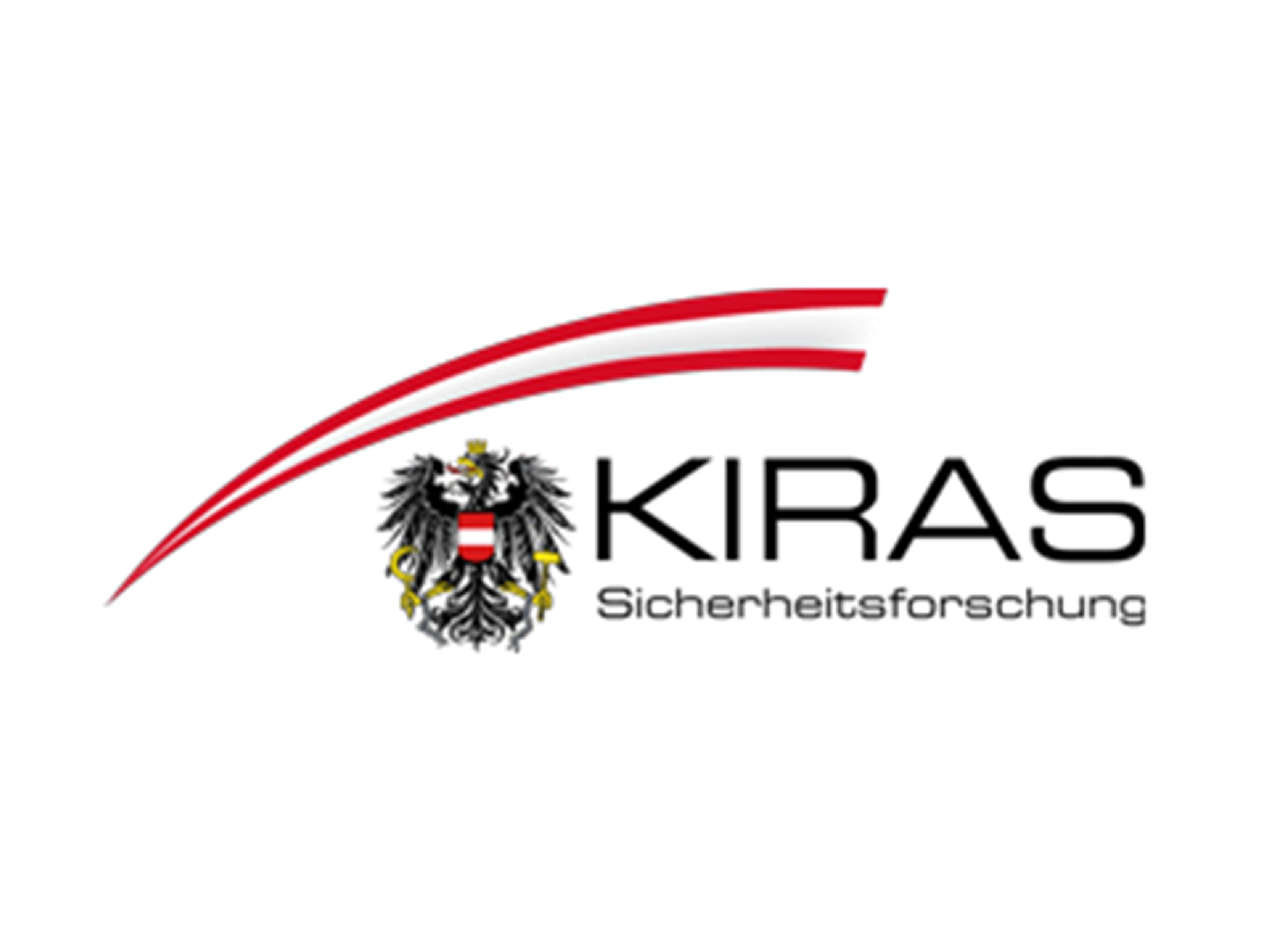 Innovative security technologies and concepts play a special role here. In addition to natural disasters and the threat of terrorist acts, the increasing interdependence and vulnerability of critical infrastructures presents our society with new challenges.
Of particular importance is the protection of intelligent "smart" infrastructure systems from attacks and the personal data of citizens from unauthorised access. Security research is about striving for security in a rapidly changing environment.
The Austrian funding program for security research KIRAS supports national research projects whose results contribute to increasing security - as a permanent guarantee of a high level of livelihood and development opportunities - for all members of society.
Program goals
The Austrian security research program KIRAS pursues five strategic goals:
Contribution to the achievement of Austria's security policy goals
Contribution to increasing security and security awareness
Achievement of security-relevant knowledge, processes and technology leaps
Contribution to the growth of the domestic security industry
Development and expansion of scientific excellence in security research
The achievement of the strategic goals requires an integrative approach that is not exclusively based on technological solutions ("objective security"), but it also comprehensively considers aspects of humanities, social sciences and cultural studies (HSC aspects) in security research ("subjective security"). The resulting consideration of societal issues in all aspects of security research is a strategic cross-sectional goal of KIRAS.
The projects funded as part of KIRAS should, in the long term, help to create or secure qualified jobs in Austria and make a contribution to Austrian value creation.
Eligible projects and instruments
KIRAS currently has two funding or funding instruments that support each other. The catalogue of measures ranges from cooperative R&D projects (in the categories of industrial research and experimental development) to R&D Services.
All projects that match thematically, in relation to the selected project category and in terms of their goal achievement to the respective call for proposals and the goals of KIRAS, are eligible for funding.
KIRAS - Security Research Map
With a total of over 500 registered institutions in the end-user, industry, HSC (humanities, social and cultural sciences) and research areas, the KIRAS security research map supports you in your search for suitable partners for your KIRAS project consortium.
High COVID-19 relevance:
KIRAS is the only genuine Austrian research funding program for security and has funded various successful research projects on state crisis and disaster management since 2006.
Examples (for detailed project descriptions and other projects see https://www.kiras.at/gefoerderte-projekte/):
3F-MS - Multi-Level "ForestFireFighting - Management System" for the optimised deployment of ground and air based forces in forest fire situations
4C4FirstResponder - Flexible, multifunctional communication and information solutions for optimised operational management of intervention forces
ABC-Deko – large-scale decontamination: Learning from the practical experiences of Chernobyl
AREAS - Use of UAV-supported sensors in the visible, infrared and multispectral range as well as laser scanners for the effective and efficient acquisition of information in rough terrain for emergency services in real time
ARGUS-Flex - Multimodal airborne sensor platform and innovative analysis and geo-management solutions to support disaster management
Bontempiorgel - Feasibility of an authority network for security of supply for communication between state authorities in exceptional cases of security policy
 CBRN City Sensor Network - Increased protection for public spaces through early, automatic detection and identification of CBRN hazardous substances with the help of sensor networks
Energy cell F - Regional energy cell and crisis prevention concept using the example scenario "Blackout"
Public Warning and Alert System for Austria - Up-to-date communication between the civil protection authorities and the population in the event of a disaster
Risk and crisis management for food provision in Austria (EV-A) - survey of the current situation and development of options for action and measures to ensure the food supply in the event of a crisis
SecuRescue - Real-time situational awareness of the local situation for emergency services in disasters and crisis operations
ETU-ZAB – Development of a curriculum for a realistic education and training program organised jointly by emergency organisations and operators of underground infrastructures
WALL-E - Effective practical approaches from the point of view of the authorities in the efficient use of electromobility loads
EVE – Efficient Prioritisation of Emergency Vehicles in Automated Road Traffic
Contact:
Department for Security Research and Technology Transfer
Radetzkystraße 2, 1030 Vienna
Dr. Ralph Hammer
Telephone: +43 (1) 51433 506130
E-Mail: ralph.hammer@bmf.gv.at
Mag. Lukas Siebeneicher
Telephone: +43 (1) 51433 506325
E-Mail: lukas.siebeneicher@bmf.gv.at